Welcome to week two of Birch Bark! Thank you to everyone who signed up and gave feedback on the first issue. Let's just jump into the links!
The Oldest Still-Active Company in Each Country
Did you know that Kongō Gumi from Japan is the oldest known acvtive compay in the world? Neither did I, but it's been around since 578!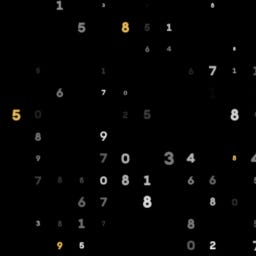 I don't even know how to start to describe this page, but it's a beautful journy through mathematics. You can lose a lot of time exploring here.
Dreams for PS4 is Being Used to Build Amazing Creations
Dreams is a magical game/creation engine, and the stuff the community has managed to create in the last few months is truly spectacular.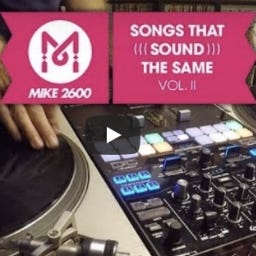 There are 33 of these, so you have tons to enjoy if you like this short video.
Maps are a bit of a theme this week, and this collection of interesting maps is tons of fun, with maps ranging from insteresting to absolutely insane.
The Modern Mansion from Parasite Recreated in The Sims
This is some next-level Sims creation and I have nothing but respect for the skill it took to put this together.
An A.I. Generates Logos for Apple, Google, and McDonald's
The logos are pretty terrible, and it goes to show you how simple a lot of the "A.I." in our current lives is. This is basically a random number generator with a couple options.
Defeated Chess Champ Garry Kasparov Has Made Peace With AI
It's fascinating to me that the person who may have been the best chess player ever is known to most people as the person who lose to a computer.
Suckers List: How Allstate's Secret Auto Insurance Algorithm Squeezes Big Spenders
From the new site, The Markup, I have a mostly depressing story about Allstate taking advantage of their customers. Sharing because I think The Markup is going to be great, and because this story should be noticed.
The Art of Star Wars Jedi Fallen Order
There's just something about Star Wars concept art that captures my imagination.
I think it's funny how often people accuse Apple of having a monopoly over the hardware they produce. This all assumes we have no choice but to buy iPhones, and Android doesn't control most of the market.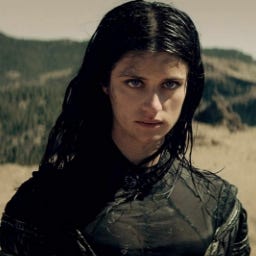 Netflix's Witcher is Letting Women Explore its World Without Prejudice
Setting aside I didn't know EGM was still around in any form, this is a really good look at how The Witcher series has handled female characters before, and how the show is doing things a little differently.
Chambyte's iPad Pro Desk Setup
I think this is a great looking setup, from someone who seems to love the iPad at least as much as I do.
Brown (yes, a video about the color brown)
This one is a bit out there, but hear me out, this is the most interesting I think a 21 minute video about the color brown could ever be. Seriously, give this a shot, because it's way less weird than the next video...
How Many Holes Does a Human Have?
Listen, I told you the next one would be more weird. This video explores a great many things to get to the crux of the question. Ultimately, the human body is a big old donut, but you're going to have to watch the video for that to make any sense at all.
Grimes - Miss Anthropocene
This new album from Grimes has been 5 years in the making and in my opinion, it's worth the wait. The album starts very moody, and is pretty dark throughout, but there are so many moments on this record that make it a joy to listen to.
Tame Impala - The Slow Rush
Speaking of long-time-coming albums, this new one from Tame Impala seems to have been "just around the corner" for years, and I'm happy to say it lived up to the hype for me. Songs like 'Borderline' and 'Is It True' are highlights here.
Caribou - Suddenly
Out today, the first new Caribou album in 6 years has a lot of potential. The first 3 songs released already have been more poppy than I'm used to from this act, but I'm definitely into it.
Copyright © *|CURRENT_YEAR|* *|LIST:COMPANY|*, All rights reserved.
*|IFNOT:ARCHIVE_PAGE|* *|LIST:DESCRIPTION|*

Our mailing address is:
*|HTML:LIST_ADDRESS_HTML|* *|END:IF|*

Want to change how you receive these emails?
You can update your preferences or unsubscribe from this list.

*|IF:REWARDS|* *|HTML:REWARDS|* *|END:IF|*