It's the first day of May and well, hopefully it's the last month I have to spend most of my time at home. In the meantime, what better way to spend you time at home than with a freash batch of fun stuff to read, watch, and just enjoy?
Art
Videos
How Marvelman Changed Superheroes
DF Retro EX - Streets of Rage 4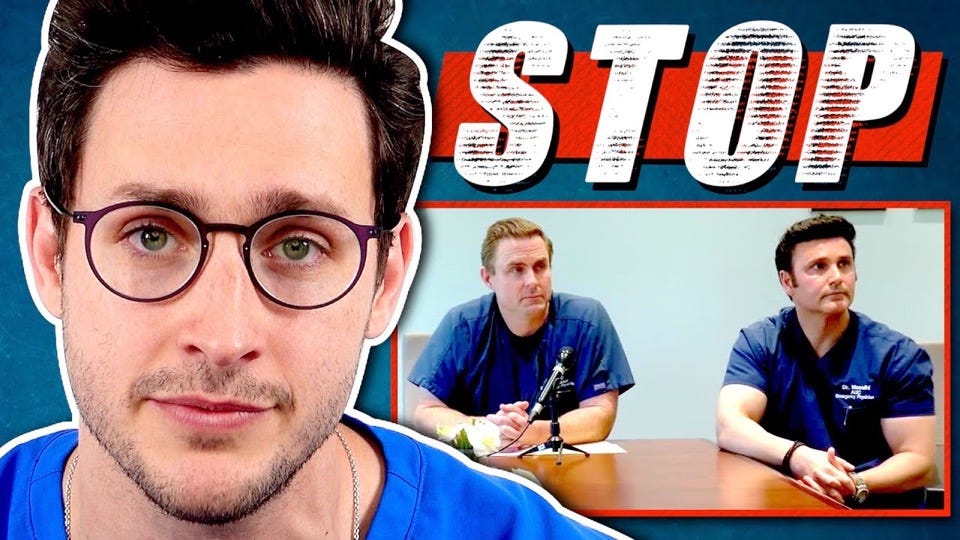 These Doctors Are RECKLESS & WRONG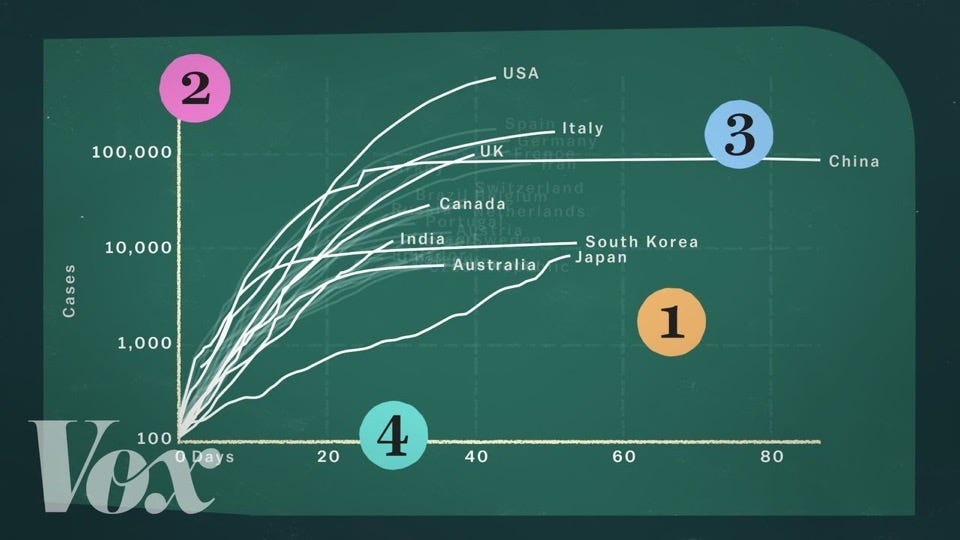 How coronavirus charts can mislead us
Why the iPad Is My Primary Computer
Music
Enjoying the music picks each week? Subscribe to the playlist on Apple Music to get my picks for the best from these albums every Friday.
Celebration Rock - Japandroids
In continuing last week's trend of sharing my all-time favorite albums, this 8 song 2012 album from Japandroids is a non-stop dose of killer rock music. Most songs are just a guitar and drums, and they're dirty songs (production wise, not language...except for Younger Us) about frivolity, but they're all wonderful.
Ayrton Senna EP - Delorean
This is just a 5 song EP, but it's one of the best series of 5 songs I've ever heard together on a single record. The most ambitious? No, but it's 25 minutes of pure joy. Listen to this on a sunny day.
Care - How to Dress Well
I'm not sure how to describe this album, but it's a pop masterpiece in my eyes. Definitely a little more chill than the Delorean above EP, but some of these songs have been stuck in my head for years.
Links
Beauty and the Beast by Mary Neely
Just watch all of these...seriously.
How the 'New York Times' is capturing the unprecedented impact of COVID-19
Over the past month, the front page of the paper has broken its own rules of design as it attempts to accurately convey how unprecedented these news events are. It has had graphs take up columns normally reserved for stories, spread charts across the entire page, and extended visualizations into the New York Times logo.
Remember this Apple Car? Porsche's early race replica up for sale at $500K
About forty years ago, Apple sponsored a Porsche race car. It didn't stick around long but was a neat moment in the company's history and was a smart business move to associate with the luxury German automaker. Now a replica of the Apple-sponsored 1979 Porsche 935 K3 Turbo is up for grabs at a cool half-million-dollar asking price.
A weekly dose of happy links to make you smile and feel good.
What if Times and Arial were combined then updated for today's digital scape? Liebermann Kiepe Reddemann explores more.
How a handful of Apple and Google employees came together to help health officials trace coronavirus
One of the most ambitious projects in Apple history launched in less than a month, and was driven by just a handful of employees.
Staring at a Stranger for 60 Seconds Helped Me Feel Better About Quarantine Life
Physical distancing is necessary to keep our communities safe and healthy, yeah, but it sure is making us all a lot lonelier. Yes, we're flattening the curve—and that's crucially important—but it's hard to cut ourselves off from our friends and family for weeks at a time. Zoom calls are simply no replacement for authentic human connection. That's where Human Online's "Human Minute" comes in.
It's Time to Act – a Response to Marc Andreessen
What the hell, Marc. Do you think scientists are just sitting around ignoring this stuff? Like, "we could have had a vaccine but we just didn't think it was that important?". That's not how these things work. In fact, the scientific community's response is considered record breaking.
260,000 Words, Full of Self-Praise, From Trump on the Virus
By far the most recurring utterances from Mr. Trump in the briefings are self-congratulations, roughly 600 of them, which are often predicated on exaggerations and falsehoods. He does credit others (more than 360 times) for their work, but he also blames others (more than 110 times) for inadequacies in the state and federal response. Mr. Trump's attempts to display empathy or appeal to national unity (about 160 instances) amount to only a quarter of the number of times he complimented himself or a top member of his team.