Art
Did you know: you can tap on any piece of art below to see the source.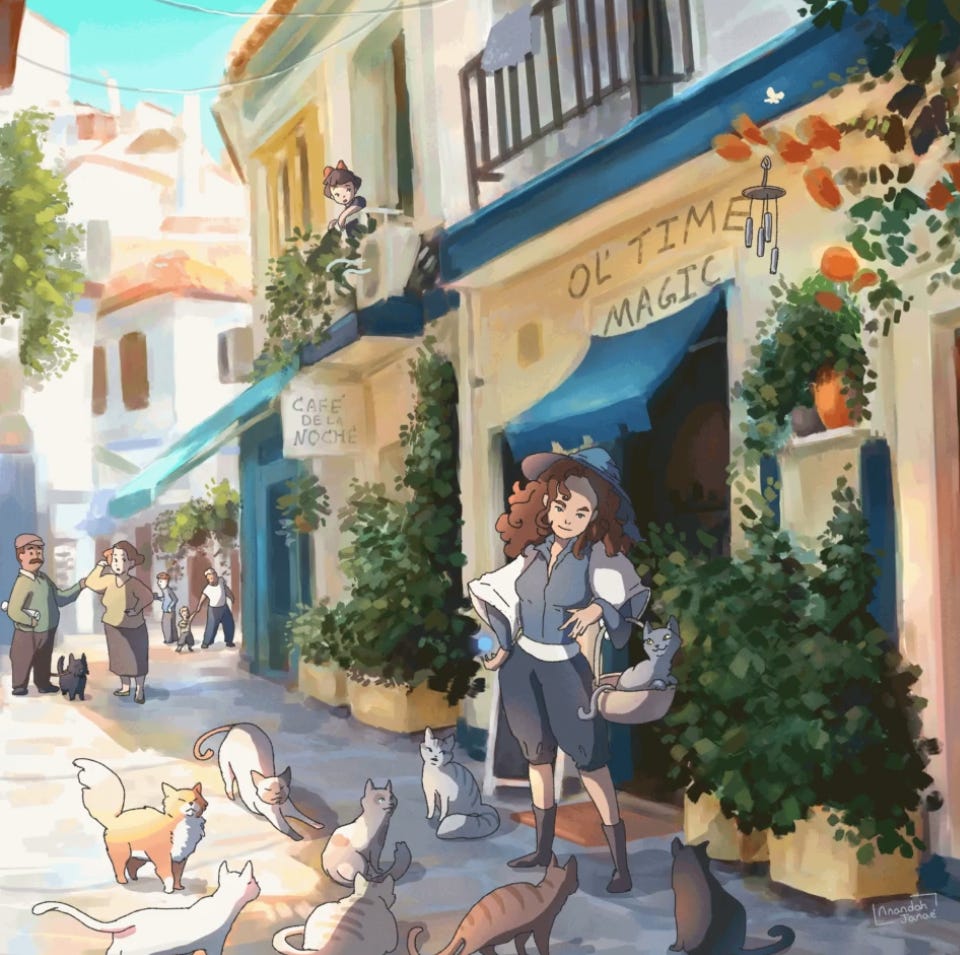 Videos
iPhone 12 Pro: CAMERA TEST! Is this the BEST Camera of 2020?!
Aaron Jones: | NFL Films Presents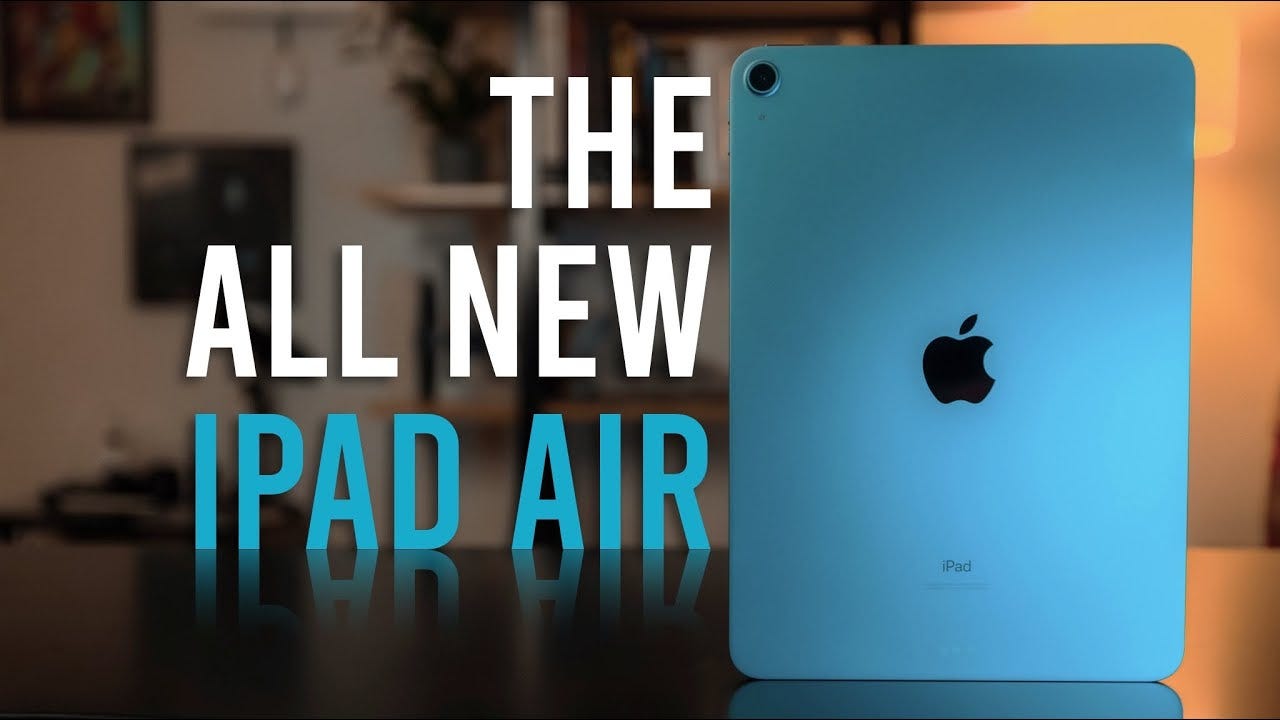 iPad Air 2020 Review - Is This the Only Computer You Need?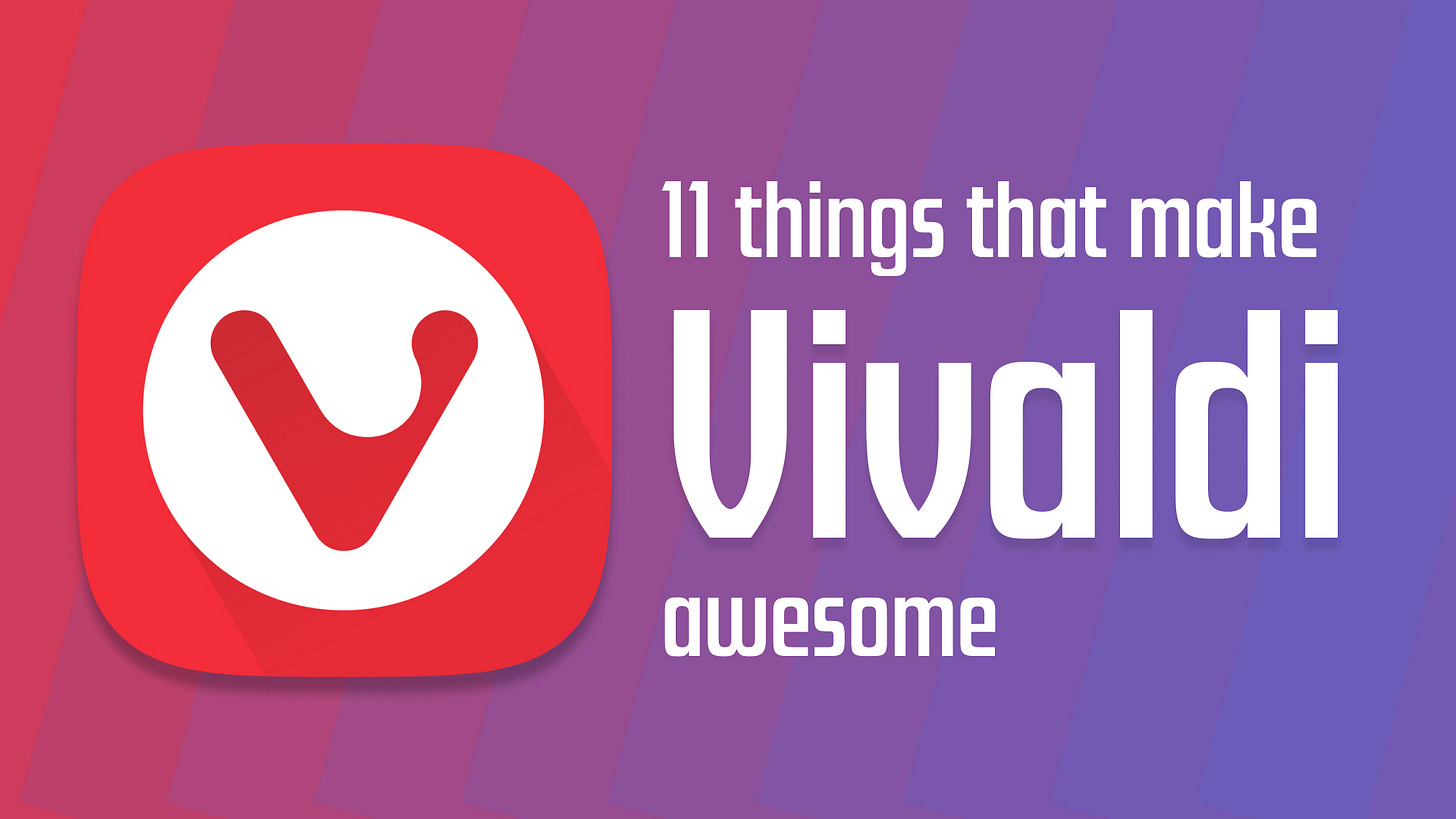 11 Reason Vivaldi is the Best browser You're Not Using
Music
Did you know you can subscribe to these music picks on Apple Music? Add the playlist here and get new songs every Thursday before this email even goes out :)
(II) by Crystal Castles
This one may be a little controversial, but I implore you to put on your best headphones, crank it up, and listen to this manic, delightful record.
Getting Into Knives by The Mountain Goats
This new Mountain Goats album, out today, has great potential, but I'm always going to say that about one of my all-time favorite artists.
Fake It Flowers by beabadoobee
If you've been following the music picks in this newsletter for a while, you know I have a soft spot for 90s-style throwback vibes, and beabadoobee delivers those in spades.
Links
Off the Tock - Becky Hansmeyer
In the end, of course, that's fine. What a first-world problem to have, right? Being bored with a yearly upgrade to my phone...sheesh. In the end, I'll gain a slightly larger screen, slightly improved camera, cool magnetic case, and a lovely shade of blue.
How iOS Apps Adapt to the various iPhone 12 Screen Sizes
I thought that meant I would never need to write another article in this series. The new iPhone 12 models do display apps at different resolutions depending on which Xcode version they were built with. Have Apple reversed that decision or does it only apply to new iPad resolutions?
What Color Is This? | Stitch Fix Technology – Multithreaded
A buyer who's doing a deep dive into shades of blue would like to know some details about the color, like, "understated teal, with medium saturation and brightness." Another buyer who's just looking at macro color trends might only care that it falls in the "blue" category. On the other hand, we have stylists who are making the final decisions on which items each individual client would love; a stylist might want something in between, like "teal." And an algorithm that's trying to predict the effects of different color components would get the best results with the numeric value.
More Video Games Featured Women This Year. Will It Last?
It will naturally require another year or two before we can begin to determine if this shift reflects actual changes that are taking place, or if 2020 is a one-off statistical anomaly that will quickly see a return to the status quo.
The Great Barrington Declaration is an ethical nightmare
Severe Covid-19 deaths have disproportionately impacted minorities and the less advantaged in the United States. This herd immunity strategy risks either isolating these already marginalized communities even further from society, since they may not feel safe in a more relaxed environment, or even worse: We risk sacrificing their health in the name of building up a level of population immunity sufficient to control the virus.
Inside Foxconn's empty buildings, empty factories, and empty promises in Wisconsin
The renovations never arrived. Neither did the factory, the tech campus, nor the thousands of jobs. Interviews with 19 employees and dozens of others involved with the project, as well as thousands of pages of public documents, reveal a project that has defaulted on almost every promise. The building Foxconn calls an LCD factory -- about 1/20th the size of the original plan -- is little more than an empty shell. In September, Foxconn received a permit to change its intended use from manufacturing to storage.
iPhone 12 Pro Camera Review: Glacier -- Austin Mann
The iPhone 12 Pro's upgrades really rely on software, whereas the iPhone 12 Pro Max gets all the software upgrades and a major hardware upgrade. With the iPhone 12 Pro in hand this week, a lot of my focus has been on Ultra Wide Night mode, LiDAR autofocus, and exploring new capabilities in the software.
Shooting an Intimate Portrait Project with the Unreleased iPhone 12 Pro
"The thing I really like about working with them is that they ask me for feedback," Larrow told us. "So, for example, something I didn't like on the iPhone 10 is how it handled highlights. Skin would look rubbery, and they actually fixed it in the next iPhone. So they actually listen to feedback."
Opinion | What Fans of 'Herd Immunity' Don't Tell You
These academics are clearly a distinct minority. Most of their public health colleagues have condemned their proposal as unworkable and unethical -- even as amounting to "mass murder," as William Haseltine, a former Harvard Medical School professor who now heads a global health foundation, put it to CNN last week. But who is right?
Is Netflix actually making the cultural equivalent of billion-dollar movies?
In 2018, Screencrush writer and critic Matt Singer wrote that "as far as Netflix is concerned, it may not matter whether they make a masterpiece or not." This is because subscribers are already spending $12 a month and looking to watch just about anything, Singer added. The bar to clear is much lower than it might be for other studios.
Photoshop Introduces 5 Long-Awaited AI Features
The new Photoshop is the most significant step of Adobe towards the AI-empowered creative software and knows no equals. It brings to life our daring dreams of editing images faster and in fewer steps. It also brings us closer to treating a flat image like a voluminous object.